This show ended.

2012 / 98 min / with English Subtitles
Directed by Takayoshi Honda
Starring: Kyohei Sakaguchi
Presented by MUJI USA / Co-presented by sfgreenfilmfest.org

US Premiere

With appearance of the featured "Zero Yen" architecet Kyohei Sakaguchi himself, the documentary film How to Build a Mobile House makes its U.S. Premiere in his favorite city, San Francisco! Screening attendees will also be invited to his free workshop to build a Mobile Green House with him during the J-POP Summit Festival. Sakaguchi's numerous books include Tokyo Zero Yen House, Zero Yen Life, inspired by the exuberant creativity of street dwellers. This documentary delves into the roots of dwelling, and living, through the unique activities of this architect who "does not build." Sakaguchi, who devised a nest-like abode that fits the size of the human body, apprentices himself to the Tama River Robinson Crusoe who actually lives on a riverbed. The film depicts the completion of a mobile house with wheels for just 26,000 yen in materials.

◉ US Premiere Screening & Special Appearance and Q&A session by Kyohei Sakaguchi
July 27 (Sat) @ 1:30pm at NEW PEOPLE Cinema

◉ 'How to build a Mobile House' Do-It-Yourself Workshop
July 28 (Sun) @ 11:00am-6:00pm at an outside booth on Post Street during J-POP SUMMIT Festival
(Admission is FREE – Brought to you by MUJI USA)
Festival goers can join (or just watch) Sakaguchi as he constructs an ingenious mobile garden house with workshop attendees that will be exhibited at the MUJI San Francisco retail store, MUJI SOMA, located at 540 9th Street, until the end of August when it will be auctioned. Proceeds will go to local organizations contributing to form a sustainable and green environment in the Bay Area.


▼ Mobile green house is now exhibited at

MUJI SOMA (540 Ninth St, San Francisco)!!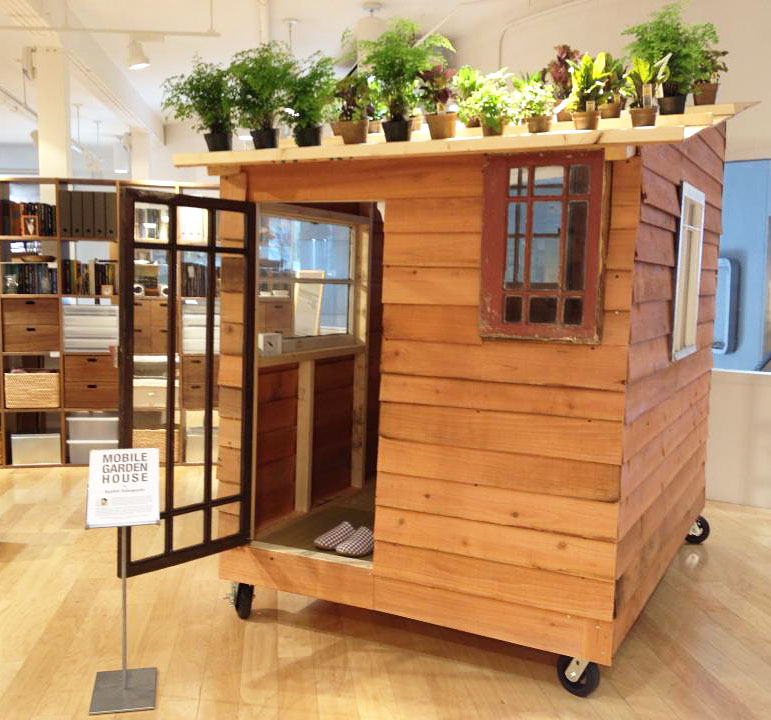 © Toyama Creative Office